LOOK BACK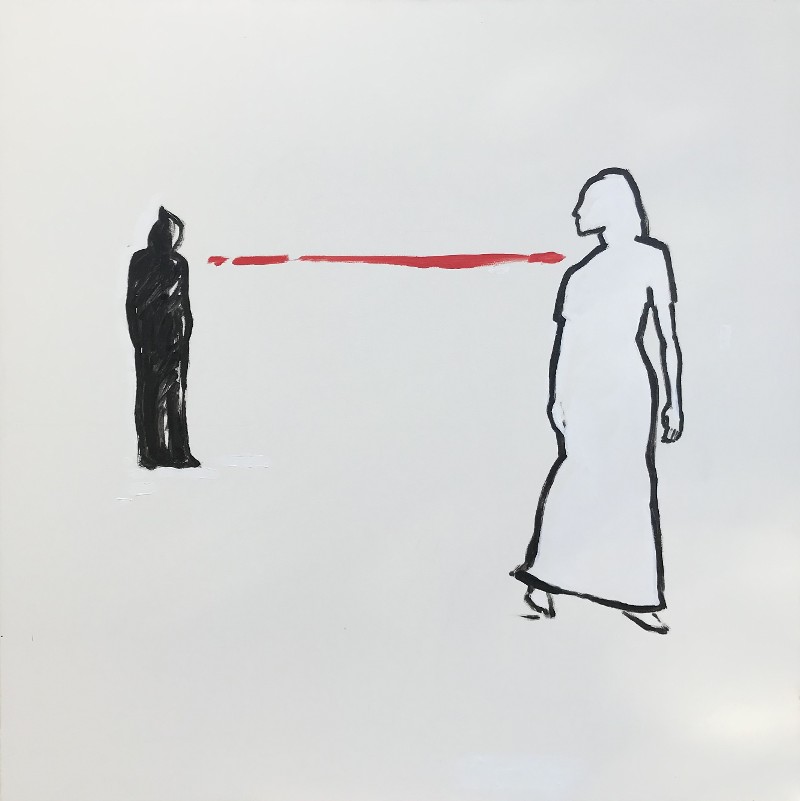 Oil on canvas Price: $300.00 36"H x 36"W

I

Click on the image for detail views.
This painting is an expression of one aspect of human relationships - separation. Separation in time, in space, in mind, emotion, perception... One viewer commented that this is extremely uncomfortable...too aggressive. Normally it's a good thing when a creative works elicits a strong response. In this case, though, aggression wasn't what I had in mind. More like poignancy, maybe some regret, melancholy...but tempered with the wistful recognition that these are the flip side of joy, and help to define us.
A note about the rendering: The figures, brusquely outlined with minimal additions of white over the duller white gessoed ground, are pictographic, reduced to their crude essentials. This doesn't mean they were casually executed, though. On the contrary, their raw simplicity is part of the message, and the considered result of how to embody it.